There's only one way to do digital security.

Together.



HackerOne's clients stay a step ahead by hiring hackers to find security vulnerabilities before the bad guys do.
HackerOne's Live Hacking Events
Visual Identity · Event Marketing · Illustration
HackerOne holds live-hacking events all over the world for its echelon of top hackers.
These events bolster the growing h1 community by enticing hackers to work with some of the largest companies in the world to proactively find security flaws in their systems before they are exploited.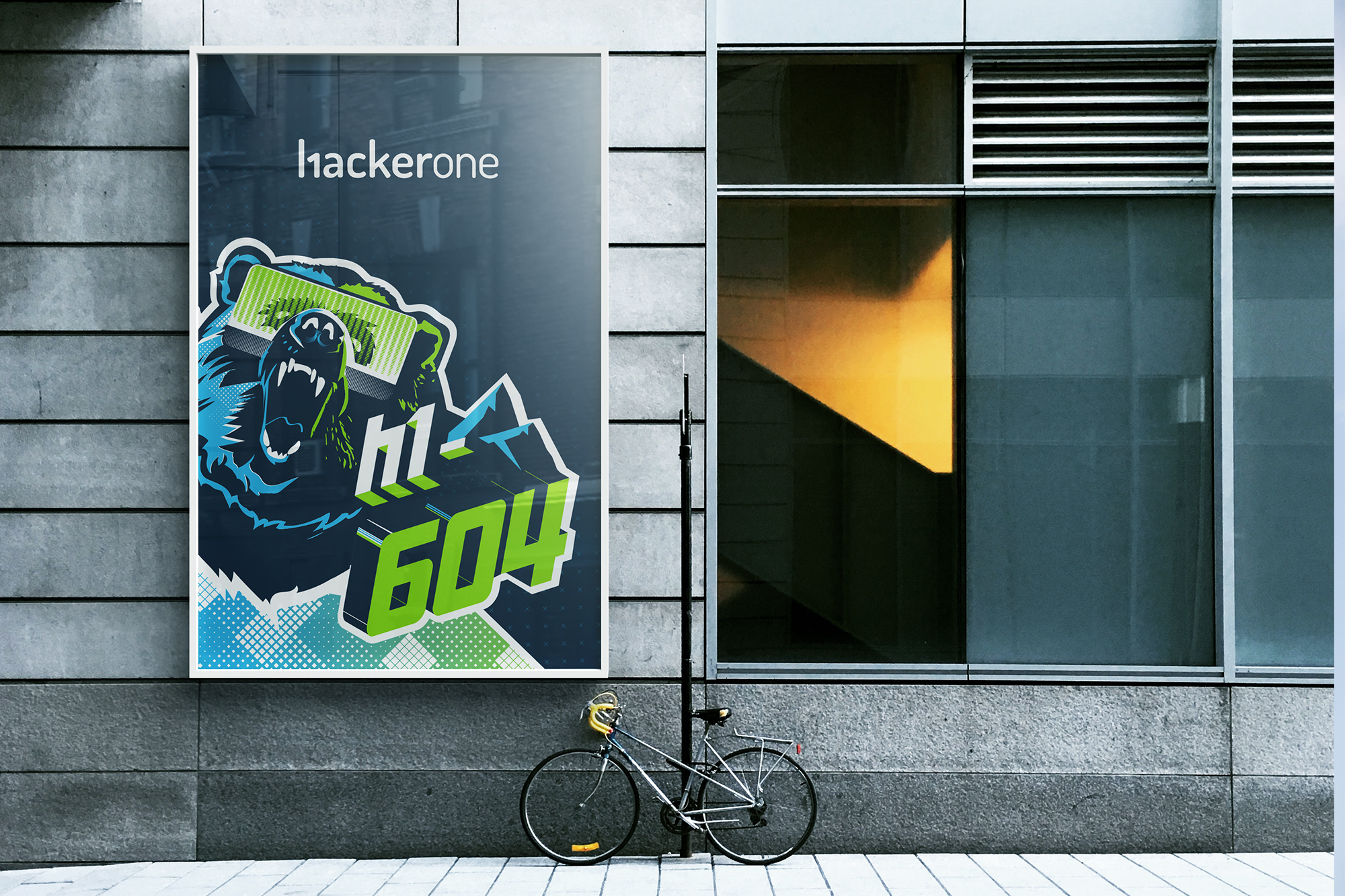 The Next Chapter
The identity for H1-604 (held in Vancouver, B.C.) capitalized on using the area's ubiquitous Grizzly Bear as its mascot; this event featured a hardware hack of the Oculus Rift VR headset, hence our pal's digital goggles.
H1's hackers hail from over 170 countries and counting.
Live hacking events take place all over the world, and our illustrative visual identities take inspiration from these locales. No two events are the same; each offer unique challenges for unique attendees. Therefore, each event must showcase fresh creative while maintaining recognizable h1 DNA.
The event illustrations are woven into the event through screen graphics, environmental graphics and lots of swag. You will see hackers wearing these logos on hats, t-shirts and even prize belts, should they be so talented to win one.
Over $1 million in bounty cash has been awarded at these events, with Verizon Media paying over $400,000 in bounties during a single event in San Francisco, CA in April 2018.