Mount Nittany Health
Illustration · Web Design · Identity
Mount Nittany Kids is a website designed for young patients of Mount Nittany Health. The site introduces healthcare to kids through the eyes of a colorful cast of characters taking a trip to the doctors office where they learn what to expect and the importance of maintaining a healthy lifestyle. The goal was to make a visually stimulating site for kids but also offer a parallel learning resource for parents.
Tell a story while conveying relevant info.

Challenge
Remember your first visit to the doctor? You probably weren't feeling well and that was scary enough on it's own. Well, what if there was a preemptive way to introduce kids to visiting the doctor and framing it as a healthy journey? Mount Nittany Kids is the answer to that brief. We created and illustrated the experience to lead kids through what to expect and at the same time, offered pertinent resources and tips for parents.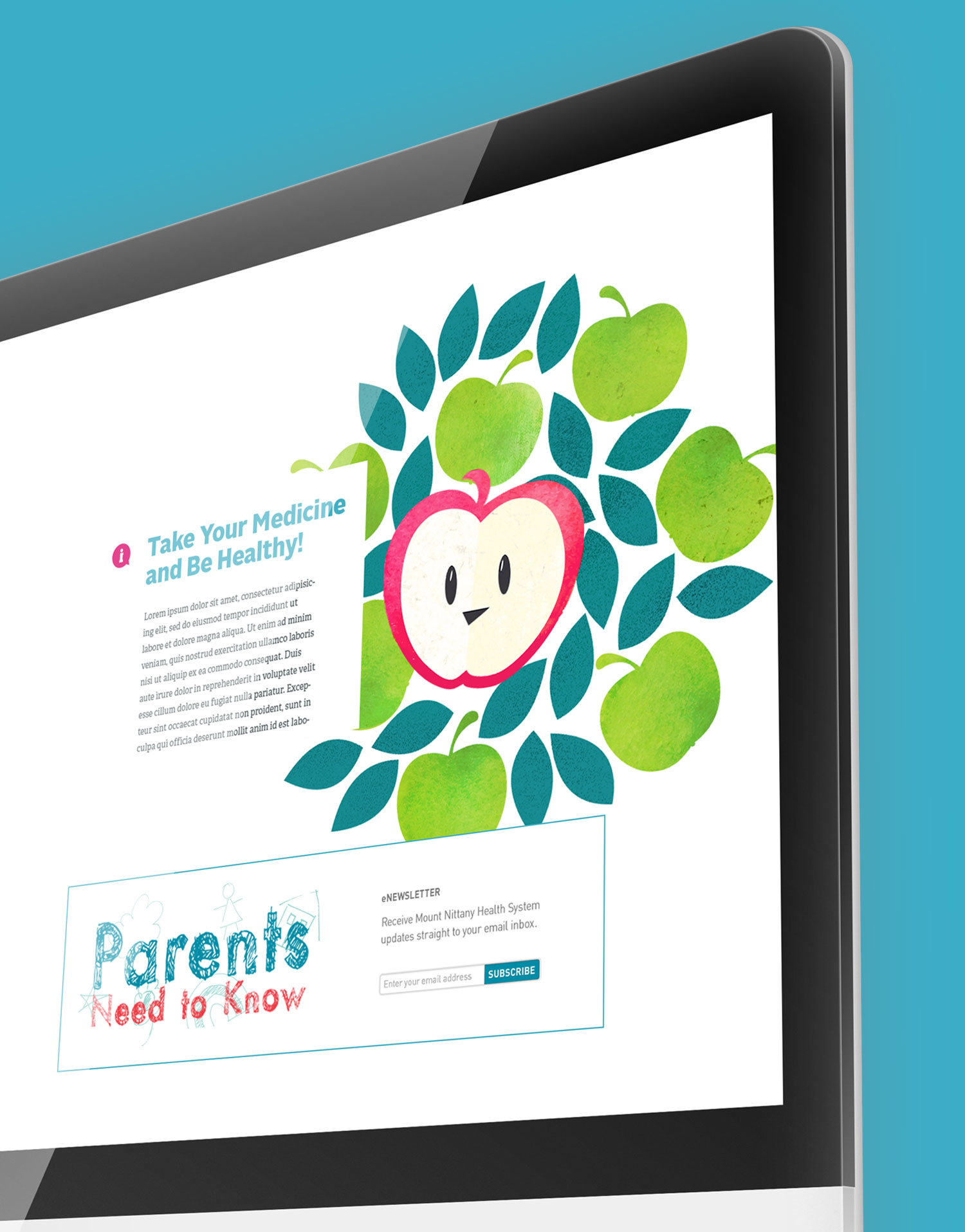 A colorful parade of characters was just what the doctor ordered.

The site features activities for kids, resources for parents and an introduction to Mount Nittany Health's pediatricians.
The site was a hit with parents and kids, resulting in a "Name the Lion" contest. The winning name? Strombo.